We have over 27 years of executive experience in the entertainment industry, including offshore corporate structures, talent loan-out entities, finance, production, post production, titles, opticals, and digital visual effects.
We bridge the gap between creativity and business.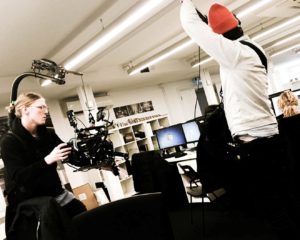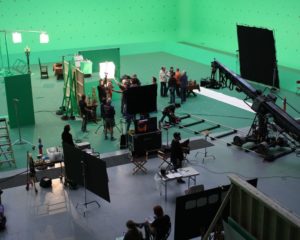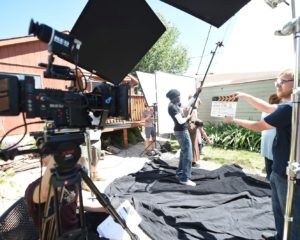 Our CEO, Lena Evans is known publicly for her award-winning involvements in philanthropy and political fundraising through Jade Phoenix Corp, but she is also a business entrepreneur with a diverse career, including over a decade as a senior executive in the filmed entertainment industry.
With a forte in capital fundraising for a broad range of industries, Ms. Evans has focused on business development, corporate strategic planning, sales, marketing, public relations, and general management for entertainment, communications and related technology ventures including motion pictures, video, television and enhanced television, digital visual media, post production, and asset management.
Global Entertainment Strategies (GES), a media consulting firm focused on connecting visionaries in technology with entertainment industry leaders was founded by Ms. Evans, and has developed web-based entertainment portals, as well as a digital visual effects and post production company. GES' clients include Broadcast.com, EDS Digital Studios, Spelling Communications, Ultimate Pro Wrestling, iThought, Virtual Celebrity Holdings, Global Icons,  Reactor, Beverly Hills Blossoms, Kid's Casting Network, and Heavens' Bistro.
Prior to GES, Ms. Evans was a senior executive at Global Icons (Executive V.P.), Virtual Celebrity Productions (Executive V.P.), Caliban Filmworks (Executive V.P.), Cinema Research Corporation (V.P. Sales & Marketing), Digital Rezolution (V.P. Sales & Marketing), Edward R. Pressman Film Corporation (V.P. Strategic Planning), Carolco Pictures (V.P. Corporate Affairs & Special Projects), and Live Entertainment (V.P. Corporate Affairs & Special Projects). 
Ms. Evans was the youngest member to serve on the Board of Trustees of the Women in Film Foundation, The American Film Institute Associates, The League of Women Voters Education Fund, The Family Assistance Program, LA's BEST and The Motion Picture Export Association of America. She also served on the Advisory Board of POST/LA Expo, was a Co-Chair of the Hollywood Film Festival, and member of the AFI Third Decade Council. 
- - - - -
Production companies we have worked with include:
20th Century Fox - Chestnut Ridge - A Child's Will Productions - Ixtlan Productions - Castlerock Entertainment - Chuck Martinez Productions - Cineville - Columbia Pictures - Five Bucks Productions - Gracie Films - Hudlin Entertainment - Interscope Communications - Kushner-Locke - Lumiere Films - Mahagonny Pictures - Mirage Entertainment Sciences - Miramax Films - New Line Cinema - Northern Lights Entertainment - Open Road Films - Paramount Pictures - RKO - Rysher Entertainment - Starlight Media - Sweethearts Productions - Spot Welders - Tapestry Films - TIG Productions - Triumph Films - Universal Pictures - USA Network - Warner Brothers